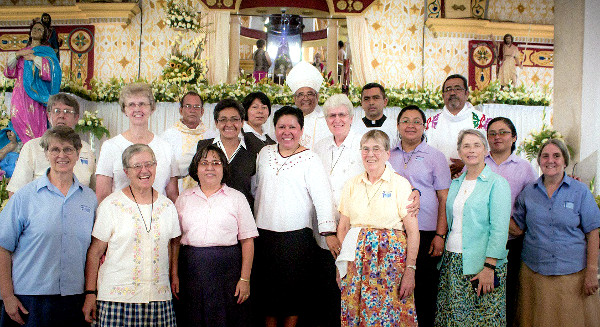 We are a congregation of women religious inspired by the Virgin Mary, the first handmaid of the Lord, and Blessed Mary Catherine Kasper, a humble woman who founded our congregation. We are missionaries who serve the poor and the marginalized, especially women, children and the sick, in Mexico and in eight other countries.
Are you interested in knowing us? Would you like to be a part of the family of the Poor Handmaids of Jesus Christ? Would you like to support our works as a volunteer or benefactor? Are you interested in discerning your possible vocation as a consecrated religious? Or would you like to unite with us as an associate "Following in the Footsteps of Catherine"?
We appreciate your interest, and we place ourselves at your service to help you to know us better and clarify your doubts.
We invite you to read the basic information carefully.
Vocation —-> Contact Us
Volunteer —-> Support Us
Benefactor —-> Benefactors / Donations
"Nothing is small if we do it for God, who is present in our neighbor."